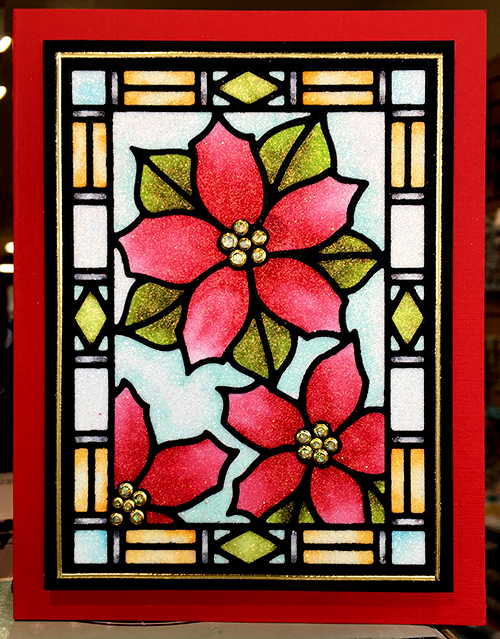 Mercredi, 11 octobre à 11h30 ou à 12h15
Wednesday, October 11th at 11:30am or 12:15pm
- ou / or -
Jeudi, 12 octobre à 18h30 ou à 19h15
Thursday, October 12th at 6:30pm or 7:15pm
avec/with Denise
$5
Vous devez vous inscrire. Le paiement est requis au moment de l'inscription
You must register and pay at the time of registration.
emporte-pièces | cutting die: Stained Glass Poinsettia (Creative Expressions)
autocollants dorés | glitter dots and outline stickers (Starform)
paillettes micro-fines Warm Diamond microfine glitter (ECD)
feuilles adhésives à double-face | double sided adhesive sheet (ECD)
cartons: rouge, noir, blanc | cardstock: red, black, white
marqueurs de couleurs variées COPIC markers - various colors
---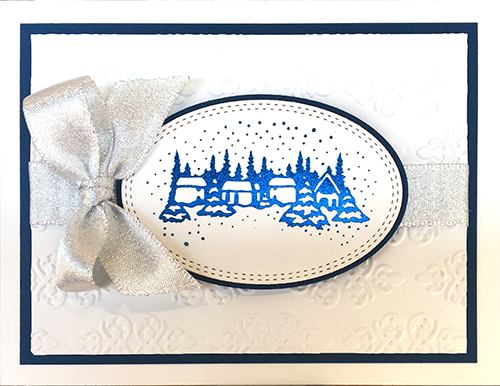 Mercredi, 18 octobre à 11h30 ou à 12h15
Wednesday, October 18th at 11:30am or 12:15pm
- ou / or -
Jeudi, 19 octobre à 18h30 ou à 19h15
Thursday, October 19th at 6:30pm or 7:15pm
avec/with Denise
$5
Vous devez vous inscrire. Le paiement est requis au moment de l'inscription.
You must register and pay at the time of registration.
Matériel utilisé / Supplies used for this project
cartons: blanc et bleu | cardstock: white & blue
ruban argent | silver ribbon
machine Go Press and Foil machine (Couture Creations)
pellicule métallique bleu royal Go Press and Foil Royal blue foil
étampe "Winter Town" Go Press and Foil hotfoil stamp
dossier à gaufrage "Ornate" embossing folder (Kaisercraft)
emporte-pièces "small set double stitch design" cutting dies (Gina K. Designs)
emporte-pièces "large set single stitch design" cutting dies (Gina K. Designs)
---
Samedi, 21 octobre de 10h à 22h

***COMPLET, LISTE D'ATTENTE SEULEMENT***


Saturday, October 21st, 10am to 10pm

***SOLD OUT, WAIT LIST ONLY***


40$
Quelques rappels :


Les frais d'inscription de 40$ (+ taxes)* sont payables à l'avance.
L'inscription comprend la collation du matin, le dîner et le souper, grignotines et breuvages.
Venez vous amuser avec nous et profitez de multiples cadeaux et tirages!
Tout le monde gagne un prix!!!
Vous pouvez vous inscrire en personne ou par téléphone.
L'inscription doit être payée au complet au moment de la réservation.
Pour être juste avec tout le monde, nous ne pouvons pas retenir une place non payée.
Si vous venez en groupe, avisez-nous au moment de la réservation afin que nous puissions vous asseoir à la même table.
Les portes ouvrent à 10 h.
Nous vous remercions de votre collaboration et de votre compréhension et espérons vous compter parmi les nôtres!

Reserve your spot now -- we sell out quickly!
Our all-day crops are $40* + taxes and include a light lunch, dinner, beverages & snacks.
Always a fun time and there are giveaways & raffles!
Everyone will go home with a prize!!!
Do you have a project that just never seems to get done?
This is the perfect opportunity.... 12 hours of uninterrupted crop time!
Or, just come and hang out with your fellow scrappy pals.
You can register in person or by phone.
All fees must be paid in full at the time of registration.
In fairness to all our customers, we will not "hold" places without full payment.
If you are attending with other people, please let us know at the time of registration
so that we can do our best to ensure you are sitting at the same table.
We thank you in advance for your cooperation and understanding and hope to see you there!
---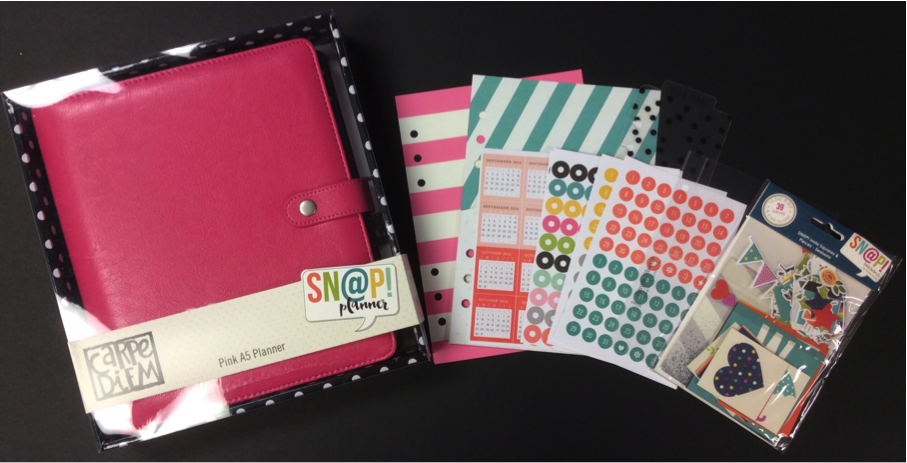 Dimanche, 22 octobre de 14h à 15h30
Sunday, October 22nd from 2pm to 3:30pm
- ou | or -
Lundi, 23 octobre de 19h à 20h30
Monday, October 23rd from 7pm to 8:30pm

Donné par/ Taught by: Natalie
10$ pour les membres / for members
15$ pour les non-membres / for non-members
Chaque mois, nous vous attendons avec de nouveaux kits et de nouvelles idées pour décorer votre planificateur. Vous trouverez tous les détails dans cette rubrique. Appelez des maintenant pour réserver votre place!
The club meets once a month to decorate planners for the upcoming month. We'll be creating themed paper clips, and other embellishments while giving our monthly calendar character and style! You can find all the details of this club HERE. Call us to reserve your spot now!